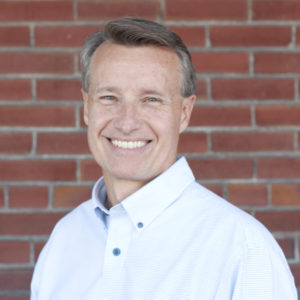 Dan Greder is a marketing advisor at Sciota Trading, Ltd. who speaks to farmers and teaches them the best strategies for marketing crops and livestock.
Dan grew up in Iowa and graduated from Iowa State University in 1986 with a B.S. in Agricultural Business. He spent seven years working as an Ag Lender in both Iowa and Wisconsin.  He started working in agriculture marketing advising in 1993 and joined Sciota Trading, Ltd. in 1996.
Dan is married and has three children. He enjoys watching sports, especially when his kids are playing them.
Dan has given over 200 marketing seminars during the past 20 years.  These seminars, presented throughout the state of Iowa, emphasized the use of risk management tools for grain and livestock operations.